DOWNLOAD HOW TO DEAL WITH SEXUAL HARASSMENT AT WORK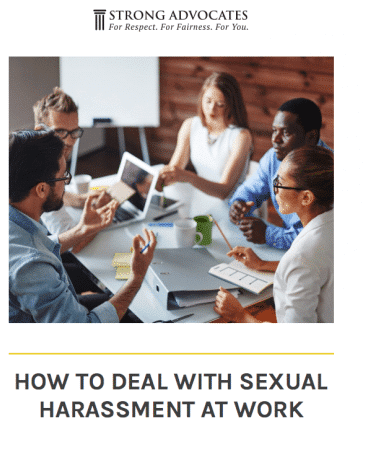 Download How to Deal with Sexual Harassment at Work, a free guide from Strong Advocates.
In this book, you will discover:
How to recognize sexual harassment.
How you can take action.
Know when to speak up.
Know your employers responsibilities.
How to handle employer retaliation.
Plus more!
DOWNLOAD NOW