Los Angeles #MeToo Lawyer
Me too.
A statement that invokes solidarity, promotes empathy and asserts strength in numbers.
A statement that has fueled a modern-day revolution.
The phrase "me too" was first coined in 2006 by Tarana Burke, a survivor of sexual assault who wanted to help others who had suffered – particularly girls of color from low income communities – discover a way to heal. In October 2017, the actress Alyssa Milano tweeted, "If you've been sexually harassed or assaulted write 'me too' as a reply to this tweet." And millions did.
#MeToo quickly became a rallying cry for survivors everywhere to emerge from the shadows where others may have preferred they stay hidden.
According to the #MeToo movement's website, over 17 million women and counting have reported a sexual assault since 1998.
If you found yourself saying "me too" as well, then read on to learn how a #MeToo lawyer can help you hold perpetrators accountable. We support you through the entire process so that you will never feel alone again.
What is sexual violence, sexual assault and sexual harassment?
Sexual violence is an umbrella term that covers crimes of sexual assault and sexual harassment.
Sexual assault involves sexual contact or a sexual act that happens without the consent of the victim. Examples include attempted rape, unwanted sexual touching, forcing a victim perform sexual acts and rape.
Sexual harassment involves unwanted sexual advances, demands for sexual favors and unwelcome sexual remarks. It can also include offers to exchange sexual acts for promotions, pay raises or other employment perks.
Under California state and federal law, sexual harassment, a type of discrimination on the basis of sex, gender or sexual orientation, is unlawful in the workplace when the behavior affects one's employment, interferes with one's performance or creates a hostile environment. For sexual harassment to be actionable in California, it must be severe or pervasive. Illegal sexual harassment does not have to lead to one losing their job. In addition, the harasser does not have to be the opposite sex as the victim.
Examples of sexual harassment include
Unwelcome touching
Lewd, sexual or sexist jokes or remarks
Lewd, sexual or sexist posters or images in the workplace
Suggestive text messages, notes, letters or emails
Inappropriate sexual gestures
Whistling or staring in a sexually suggestive manner
Making inappropriate comments or asking offensive questions about someone's sexual orientation, gender identity or sexual history
Sharing sexual stories, movies or images (such as pornography) with co-workers
Facts and statistics about sexual harassment and sexual assault
A recent national online survey reported 81 percent of women said they had experienced sexual harassment or assault.
1 in 2 women said they had experienced unwelcome sexual touching.
More than 3 in 4 women said they had experienced verbal sexual harassment.
More than 1 in 4 women said they had survived sexual assault.
Almost 1 in 3 women said they had experienced unwanted genital flashing.
Sexual harassment and assault caused all survivors to feel anxiety or depression and to change their routine.
Timeline of the #MeToo movement
For some, the #MeToo movement seemed as if it had sprouted overnight. For most, they had been waiting for this type of reckoning their entire lives.
Below are just a sample of the high profile cases in the #MeToo movement's first year.
In October 2017, the actress Ashley Judd, along with many other women, accused then-Hollywood heavyweight Harvey Weinstein of sexual harassment. The allegations included illegal behavior that spanned decades.
In the first major celebrity trial of the #MeToo movement, actor Bill Cosby was convicted of drugging and molesting a woman. This was after dozens of women had accused him of the same act.
NBC fired longtime "Today" show co-host Matt Lauer after the network received allegations about Lauer's sexual misdeeds.
The #MeToo movement in politics
The #MeToo movement continues to have a huge influence in politics, where women have come forward to allege sexual misconduct against many political leaders. This includes at least 22 women who have alleged sexual misconduct including rape, assault and harassment against former President Trump.
More recently, women have come forward to share their stories of attempted rape by Justice Kavanaugh, Trump's nominee for the United States Supreme Court.
What can a #MeToo lawyer do for me?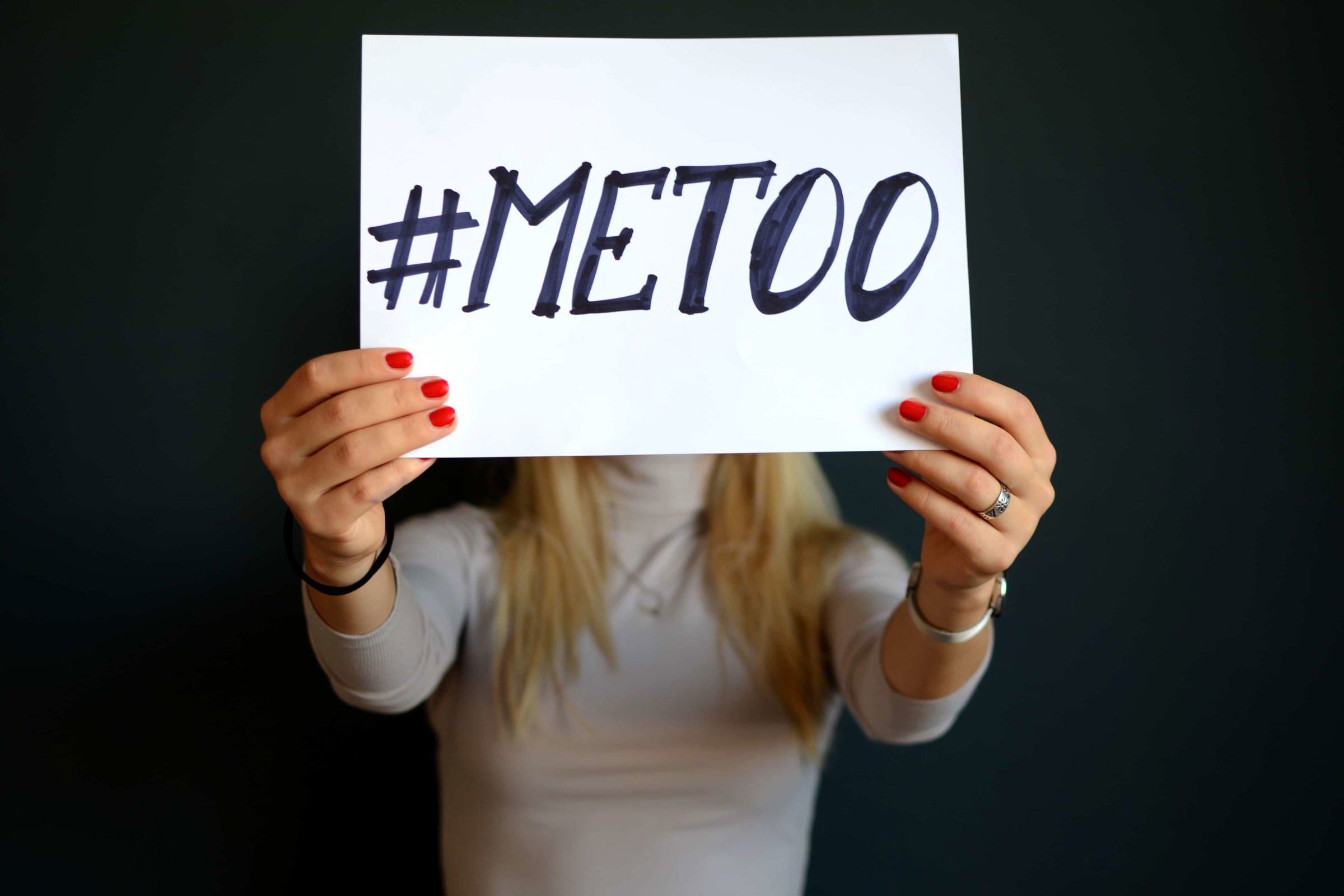 Women who have come forward to share their experiences of sexual violence have been heroes of the #MeToo movement. Their courage to bring lawsuits has resulted in the termination or resignation of men in the entertainment industry, politics, business, among others. By requiring businesses or schools to hold their employees or students responsible for their reprehensible actions, these brave women have undoubtedly prevented thousands of acts of harassment and sexual violence.
While the loudest voices in the #MeToo movement may have come from celebrities or those who levied allegations against a famous person, the numbers show all types of people from all over the country have experienced sexual harassment or sexual assault.
If you have experienced sexual harassment or assault,, then you may wish to talk with an attorney to determine whether or not you have a legal claim.
Under California law, employers are liable if a supervisor or manager sexually harasses or sexually assaults a worker. Employers are also liable if a co-worker or customer sexually harasses an employee, when that employer is aware or should have been aware of the behavior and no corrective action was taken. In addition, the harasser is personally liable for their illegal acts.
It is also illegal if an employer retaliates against you after you file a discrimination or harassment complaint. Some forms of retaliation include wrongful termination, an unwanted transfer to another department, a demotion, job shift reassignment or salary decrease. In these circumstances, you may consider contacting an attorney to determine your legal rights and options.
Organizations or institutions such as school districts, non-profits or churches may also be liable if one of their employees sexually harasses or sexually assaults a student, member or congregant. Sadly, these organizations may have been on notice that one of their employees was sexually assaulting or harassing others but chose to turn a blind eye. Strong Advocates fights hard to make sure these predators are stopped, the organizations are held accountable, and the survivors receive huge financial payments for the abuse.
Strong Advocates are #MeToo lawyers
Strong Advocates focuses on sexual harassment and sexual assault claims.
The executive director of Strong Advocates, Betsy Havens, has worked tirelessly throughout her career to protect the rights of workers and students who have been treated unjustly. Her extensive litigation experience has led to life-changing results for the people she has served.
"My clients are the real heroes here," says Havens. "By having the guts to come forward and contact us, they help make sure that other people are not subjected to the kind of sexual violence and treatment they were forced to endure at work or school. I see my job as taking horrendous, reprehensible situations and making the best of them. I do my best to help my clients reconnect to their power and strength as they stand up for and exercise their rights."
At Strong Advocates, our highly effective and experienced legal team will work hard to fight for your rights so that you can reclaim your life. We recognize how essential it is to stand up for yourself when someone violates your rights. We use our extensive skills and experience to secure astonishing outcomes. With Strong Advocates on your side, you are guaranteed to have a talented and honorable team dedicated to assisting you in regaining the respect you deserve.
Call now for a free consultation. We will treat you with respect. We will listen. We will right the wrong.