Prison psychologist speaks out about retaliation after reporting discrimination of LGBTQ inmates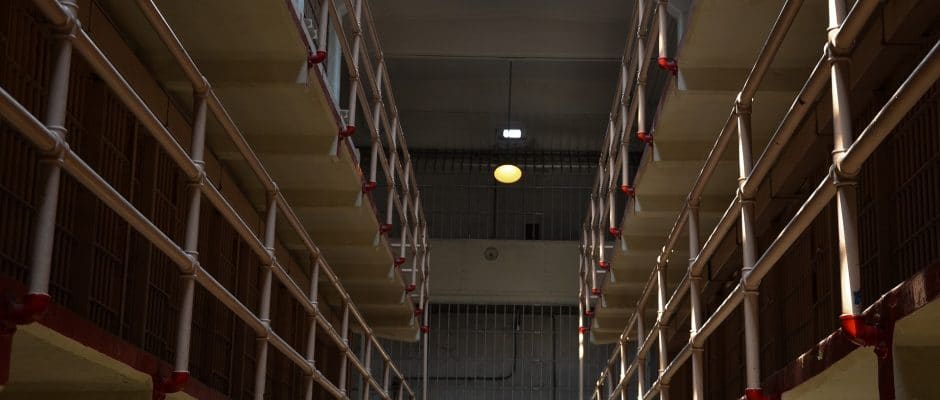 A prison psychologist alleged she experienced various forms of retaliation for reporting the mistreatment of transgender inmates at a California correctional facility. She filed a lawsuit against the state Department of Corrections and Rehabilitation in an effort to compel it to better protect LGBTQ inmates.
Lori Jespersen, 41, repeatedly complained to prison officials at the California Medical Facility about instances of discrimination against inmates beginning in 2014. However, instead of taking action to stop the discrimination, they ignored her complaints and retaliated against her.
In one of the more shocking forms of retaliation she suffered, Jespersen said a correctional officer twice locked her in a housing unit with dangerous prisoners, one of whom was serving multiple life sentences for rape. In both cases she was allegedly left "unsupervised, alone and without access to a safety alarm," according to court documents.
Jespersen, who is a married lesbian, worked at the Vacaville facility for eight years. She accused the prison of violating state whistleblower laws, illegally retaliating against her and subjecting her to a hostile work environment. The psychologist claimed a fellow corrections officer harassed her and provoked prisoners to attack her.
According to the lawsuit, Jespersen's employer violated state whistleblower protection laws by demoting her after she reported misconduct on behalf of transgender inmates. The psychologist said she was forced to take a month-long leave in 2016 and was moved to a desk job upon her return.
Jespersen alleges that workers at the facility engaged in various discriminatory behavior that included sharing personal information about a transgender inmate on social media and using derogatory language around LGBTQ inmates. Another incident saw a corrections officer fail to lock a shower door, enabling an inmate to be attacked.
Jespersen is hoping to return to her former post as a clinical psychologist at the facility. She is also seeking an injunction that would prevent her employer from engaging in unlawful behavior.